Project Management Paradise
This Project Management Podcast delivers leadership project management and personal development insights from experts around the world.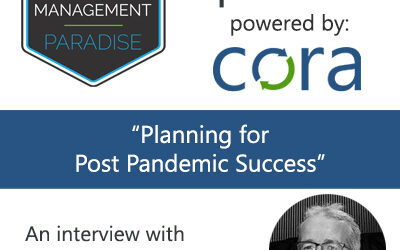 Today it's our pleasure to introduce you to Philip Martin. Philip is CEO of Cora Systems, a company he co-founded in 1999. Drawing on 30 years' experience in the portfolio and project management industry, he has built a global client base across Europe, the Middle...
ABOUT PROJECT MANAGEMENT PARADISE
The Project Management Paradise Podcast delivers real project management insights from experts around the world. We are actively looking for guests for our show to discuss, but not limited to, the following topics:
Project Management and Methodologies
Product Management
Project Management Software
Change Management
Time (Resource) Management
Organisational Behavior
Organisational Leadership
Company Culture
The discussion happens via Microsoft Teams, Skype or Zoom and lasts approximately 30 minutes. Check out the episodes here and subscribe on iTunes. If you are interested, please Email Us