Project Management Paradise
This Project Management Podcast delivers leadership project management and personal development insights from experts around the world.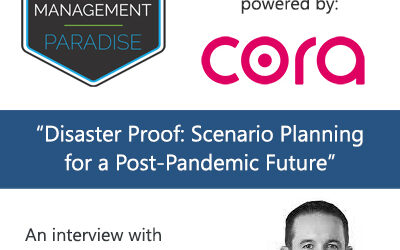 Scenario Planning is the topic of this episode and our guest is Lance Mortlock, and author and Senior Strategy Partner with EY. Lance is a partner with EY and has provided management consulting services through over 130 projects across the globe. As a strategist, he...
ABOUT PROJECT MANAGEMENT PARADISE
The Project Management Paradise Podcast delivers real project management insights from experts around the world. We are actively looking for guests for our show to discuss, but not limited to, the following topics:
Project Management and Methodologies
Product Management
Project Management Software
Change Management
Time (Resource) Management
Organisational Behavior
Organisational Leadership
Company Culture
The discussion happens via Microsoft Teams, Skype or Zoom and lasts approximately 30 minutes. Check out the episodes here and subscribe on iTunes. If you are interested, please Email Us