In this week's episode of Project Management Paradise, I speak with Patrick Kennerson from Bulldog Consulting about the importance of a well-defined Project Scope.
Patrick has a very interesting background in Project Management working in industries such as software, aerospace, nuclear and construction.
In this interview, Patrick shares some great insights regarding project scope, scope capture and change management.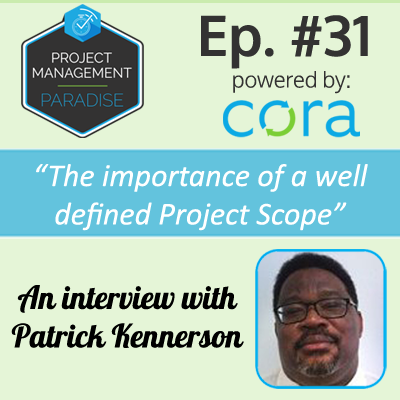 Podcast: Play in new window | Download