This is Episode 34 of Project Management Paradise – "Fast Projects" with Fergus O'Connell.
This week, I am delighted to welcome back author, trainer and consultant, Fergus O'Connell.
Fergus was our guest back in Episode 1 which is still the most downloaded episode entitled "How to Manage the Impossible Project".
Fergus has written many books on Project Management and today we are going to talk about his latest masterpiece entitled Fast Projects.
In our discussion I ask Fergus to give us some insights from this book and the benefits that can be achieved from using this technique.
BOOK COMPETITION IS NOW CLOSED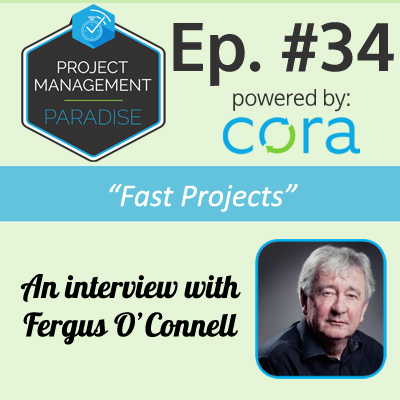 Podcast: Play in new window | Download